Beginning in 2000, with the construction of a Mediterranean-styled villa in Fort Worth's Mira Vista, Fort Worth Magazine has taken readers on a journey through two dozen Dream Homes spanning the latest in design and fashion – from Mediterranean to today's transitional, modern, and contemporary architecture.
The magazine teams with luxury builders and the finest subcontractors to build and market the Dream Home, and, at the finale, a Wish With Wings, a charity that grants wishes to terminally or chronically ill children, benefits through the sale of tickets to a month of public tours. The Dream Home, and the work of our builder and subcontractors, will be on display during the tours and editorial coverage in the October issue of our Fort Worth Home magazine.
The magazine, and our team, is tripling down on the project in 2020, building three homes side-by-side on a "Dream Street" in Southlake's exclusive Oxford Place enclave, just minutes to the city's fine dining, shopping and entertainment and D/FW Airport.
The Dream Street represents a one-of-a-kind, highly targeted opportunity for subcontractors to team with new luxury builders, or do a special project with a builder they already know and respect.
The Dream Street project will be featured in every issue of Fort Worth Magazine, from February 2020 through September 2020, and, finally, in a big October 2020 finale in Fort Worth Home, our specialty magazine.
Fort Worth Magazine, its builders and subcontractors have built Dream Homes across the region. Neighborhoods and developments that are home to Dream Homes: Mira Vista; River Crest; Montserrat, Westover Hills, Colonial; Riverhills; Clariden Ranch, Carilon, and Palomar in Southlake; Entrada in Keller; Granada in Westlake; La Cantera in Benbrook; Oakleigh in Colleyville; and, most recently, Walsh.
Please join the 80 subcontractors who have participated in at least one of Dream Home projects since 2015. Many of our subcontractors have participated in multiple Dream Homes with us over the years, and some have participated in every Dream Home project with us.
Simply put, your customer is the same as the readers of Fort Worth Magazine and Fort Worth Home, and the customer who will ultimately buy one of the homes on our Dream Street. Our Dream Home tour-goers are a highly targeted group of potential buyers. Our magazines featuring your work will be on display and given to tour-goers as they visit the Dream Street.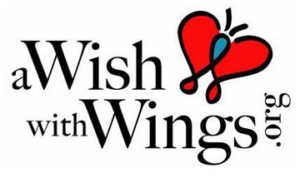 Since 2013, the magazine has donated more than $100,000 to a Wish With Wings through tours of the Dream Home. Please join a Wish With Wings, us, and our builders and select team of subcontractors in the 2020 Dream Street.